Wireless Smoke Detector KS-450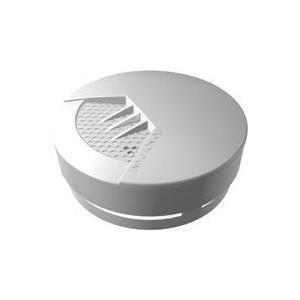 Wireless Smoke Detector KS-450
Product ID: KS-450
Wireless Smoke Detector KS-450 can be set up with wire or wirelessly. The aesthetic design offers accurate detection and allows for easy cleaning. It can be operated with lithium ion battery for extended battery life.
Modern design
Automatic calibration and self-testing periodically
Silence function
Low battery indicator
Easy installation and maintenance
Wireless function optional
Specifications:
Voltage: 3V (for lithium battery)
Standby Current: 15uA; 10uA (with RF function)
Alarm current: 100mA; 60mA (with RF function)
Temperature Range: 0 deg Celsius - 49 deg Celsius
Color: White
*****We also welcome new designs and specifications you would like to develop for this product, please feel free to contact us.
---
Related Products:
Caved-in Celing Mount Electronic Fire Bell with Strobe
Order Information:
Minimum Order: Negotiable
OEM/ODM Product, Buyer's Label Offered