Wireless CO Alarm Detector EN50291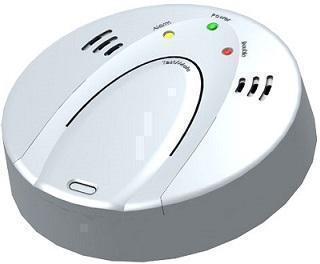 Why Choose Our Wireless Electrochemical CO Alarm EN50291
Our Nemoto electrochemical CO alarm detector uses state of the art sensor technology to detect accumulation of toxidc carbon monoxide gas in confined spaces. It meets the latest standard of UL2034 and EN50291 requirement. The device is suitable for use in kitchen, bedroom, living room, facilities, factory, warehouse or enclosed space. Wireless RF module interface available for smart home & IoT connectivity. It has simple design and easy to use. Simply place on wall or ceilings for constant monitoring.
High-tech advanced Japanese Nemoto electrochemical CO sensor.
High CO concentration sensitivity for detection within 60 minutes.
Designed in accordance to American UL2034 & European EN50291 standard.
Slim design with wireless RF module interface capability.
Interconnection, relay NO/NC output or RF interface available.
Low battery indicator for replacement notification.
Malfunction warning alert.
Low power-consumption on standby or alarm mode.
Automatic self-diagnosis for accurate monitoring
Analog Sensitivity
Excellent battery life with alkaline or lithium battery options
O.L signals
Specifications:
Voltage: 4.5V DC (or 3 x 1.5V AA Battery)
CO Sensitivity: UL Standard 2034 or EN Standard EN50291
Current consumption: 70mA
Battery life: up to 6 years (depending on battery type)
For any product inquiry or development project, please contact one of our specialists at Key Security Taiwan for more information.