Wireless Smoke and Heat Alarm EN14604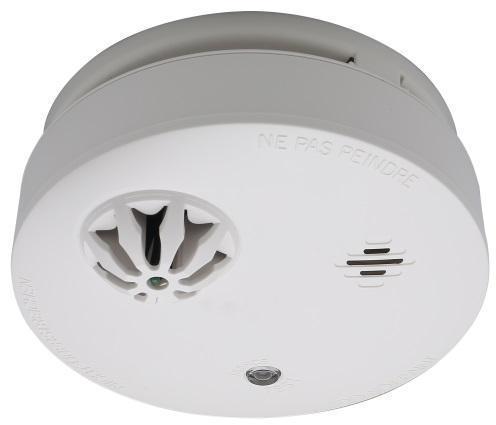 The optical wireless smoke detector is great for integrating into security or alarm systems, or used as a standalone type. Compliant with various EN14604, EN54, and UL standards. This sensor device is modern and has RF module slot for wireless communication.
Features:
RF Slot available for wireless integration.
Designed to meet EN14604, EN54-5, UL217, UL268 standard.
Smoke, heat & combination option available.
Great for early warning detection of smoke fume & heat temperature.
10-year battery life available.
Low power consumption.
Self-diagnostic sensor.
Suitable for IoT, Smart home & connected device integration.
Can be installed in home, kitchen, cabin, vehicles, etc.
See more complete detail
Voltage: 3V
Alarm current: 120mA (max)
Sound Output: 85dB / 3m