BP-1 Backpack Alarm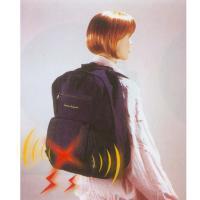 BP-1 Backpack Alarm
BP-1 Backpack Alarm activates a loud siren bursts from the sides of the backpack and emit a bright LED strobe from the lower part of the backpack.
After few seconds of continuous activation, the resonance of the siren will combine to generate an louder sound output.
This product is suitable for hikers and women walking home alone at night.
Specifications:
Tone: Combination of twin piezo sirens' resonance
Siren output: 130 dB (at 1m)
Standby current consumption: 1.0 uA
Battery: AA x 8


*****If there are any OEM designs/specifications you would like to develop for this product, feel free to contact us. We are happy to accommodate your request and to ensure customer satisfaction.
Order Information:
Minimum Order: Negotiable
OEM/ODM Product, Buyer's Label Offered