LD-75 Warning Alarm Siren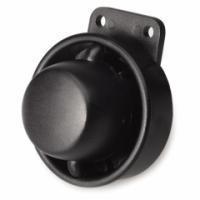 LD-75 Warning Alarm Siren
LD-75 Warning Alarm Siren is a small & compact warning alarm that warn bystanders of cars backing up. Screwed-in holes for easy fixure onto transportation equipment or device.
Suitable for automobile backing up.
Has multiple tones available for selection
Can be screwed onto fixtures.
Small & compact
Sturdy casing for outdoor use
​Suitable for attaching onto device, equipment, machinery, vehicle, or as standalone unit
Specifications:
Color Black, ivory or others
Input & current: 12-24V DC, 100mA (low voltage available)
Tone: Bi-Bi-Bi, music, or ringer, etc.
Siren output: 95 ± 3dB (at 1 ft)

*****We also welcome new design and specification you would like to develop for this product. Please feel free to contact us.
---
Related Products:
Mini Piezo Siren (Single Fix Mounting Type)
Mini Piezo Siren (U-shaped Stand)
Order Information:
Minimum Order: Negotiable
OEM/ODM Product, Buyer's Label Offered