Wireless Smoke and Heat Alarm EN14604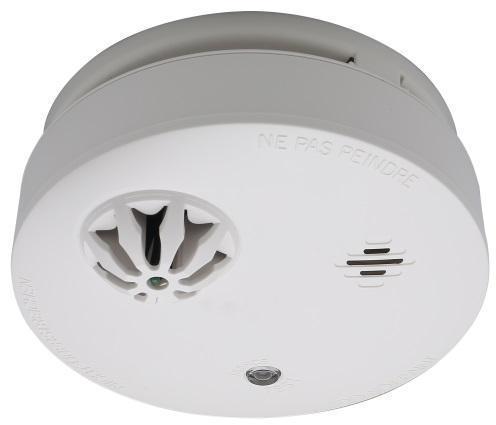 The optical wireless smoke detector is great for integrating into security or alarm systems, or used as a standalone type. Compliant with various EN14604, EN54, and UL standards. This sensor device is modern and has RF module slot for wireless communication.
RF Slot available for wireless integration.
Designed to meet EN14604, EN54-5, UL217, UL268 standard.
Smoke, heat & combination option available.
Great for early warning detection of smoke fume & heat temperature.
10-year battery life available.
Low power consumption.
Self-diagnostic sensor.
Suitable for IoT, Smart home & connected device integration.
Can be installed in home, kitchen, cabin, vehicles, etc.
Specifications:
Voltage: 3V
Alarm current: 120mA (max)
Sound Output: 85dB / 3m
For any product inquiry or development project, please contact one of our specialists at Key Security Taiwan for more information.