PZS-65 Piezo Resonance Casing Kit without Lip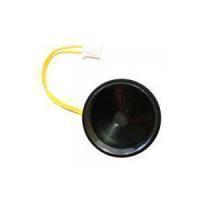 PZS-65 Piezo Resonance Casing Kit without Lip
Special piezo resonance casing kit with wire and no terminal. Can be linked to control board for externally driving sound. Pioneering construction of generating high decibel sounds from a small casing.
Small & compact
Linkable to main unit
Loud decibel

Customizable
Specifications:
Operating voltage: 200 Vp-p (max)
Resonant frequency: 3.3 ± 0.5 KHz
Siren output: 110 ± 5dB (at 3.3 KHz)
Operating frequency: 1.5 KHz – 3.5KHz ± 30%
Color: black, red + ivory, or others
*****If there are any OEM designs/specifications you would like to develop for this product, please feel free to contact us.
---
Related Products:
Siren Generator Kit (PCB Mounting Type)
Waterproof Piezo Resonance Speaker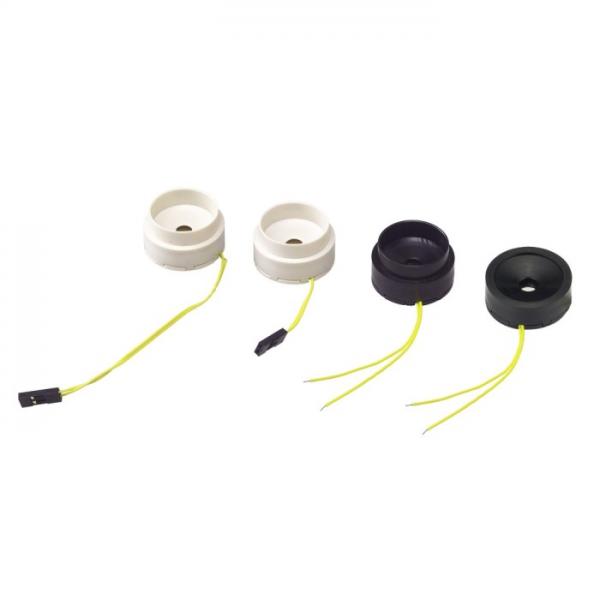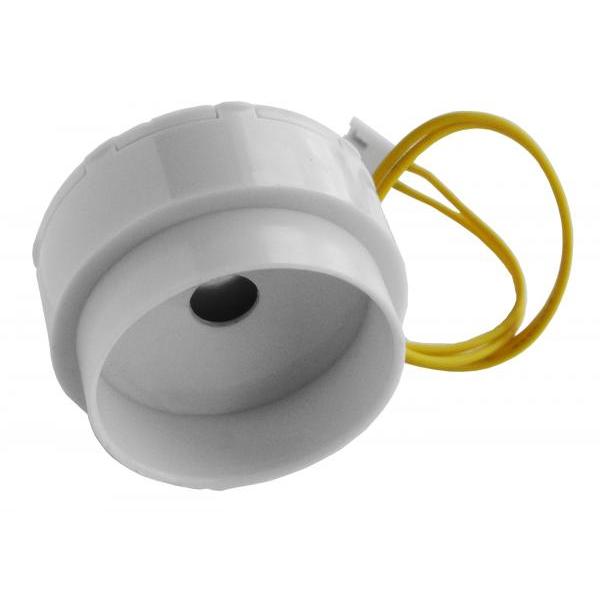 Order Information:
Minimum Order: Negotiable
OEM/ODM Product, Buyer's Label Offered