Piezo Siren KS-79S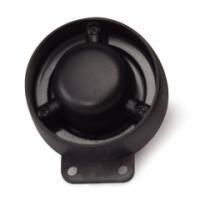 Piezo Siren KS-79S
Piezo Siren KS-79S is mini sized and has special piezoelectric resonance design to create loud siren. The siren generates high decibel to notify and warn individuals far away. The small, camouflage design helps to disguise the alarm from unsuspecting intruders, or to be fitted into security system, vehicle, equipment, or device. Many different backplate options available for easy mounting.
Small and compact
Consumes little power.
Modern plastic housing.
Suitable for many different applications
Water and dust resistant
Screw-in holes for easy mounting
Features:
*****If there are any OEM designs/specifications you would like to develop for this product, please feel free to contact us. We are happy to accommodate your request and ensure customer satisfaction.
---
Related Products:
Order Information:
Minimum Order: Negotiable
OEM/ODM Product, Buyer's Label Offered