Indoor Siren with Strobe KS-92A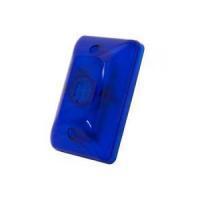 Indoor Siren with Strobe KS-92A
Indoor Siren with Strobe KS-92A is convenient for indicating emergency at entrance for any security system. The sounder beacon generates a very loud sound output while consuming little power. The unique design is suitable for home, office, factory, etc.
High decibel.
Camouflage design to disguise the alarm from unsuspecting intruders.
Bright LED strobe.
Consumes little power.
Can be used outdoor or indoor
Modern, polycarbonate housing.
Order Information:
Minimum Order: Negotiable
OEM/ODM Product, Buyer's Label Offered