UL 217 9th Ed. Wireless Smoke & CO Alarm Detector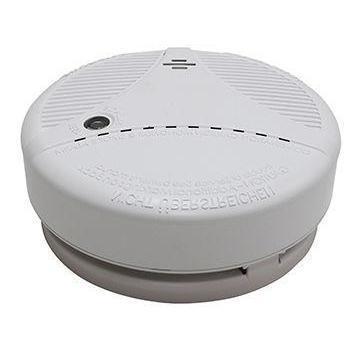 The new wireless smoke & CO alarm detector is the perfect solution for integrating with smart home & IoT monitoring system. The sensor has high sensitivity to detect smoke & carbon monoxide with pinpoint accuracy, conforming to the latest UL 217 9th edition standard. Equipped with loud sound to warn occupants of immediate danger. It is fully capable of wireless integration with existing smart home protocols such as Zigbee, Z-wave, LoRaWAN, WiFi, Bluetooth and others. The LED signal indicator on the smoke alarm can be used for low battery warning, malfunction & end of life. The device is standalone and battery-operated for easy mounting, installation and maintenance.

Wireless Smoke & CO Alarm Features:
UART interface for wireless module integration to interlink devices.
Works with Zigbee, Z-wave, Bluetooth, LoRaWAN, Sigfox, NB-IoT, Sub-GHz, Matter, WiFi wireless protocols, etc.
Designed to meet latest EN 14604 & UL 217 9th Edition Standard for smoke alarm in EU & US.
Designed to meet latest EN50291 & UL 2034 4th Edition Standard for CO alarm in EU & US.
Can be designed for UL 268 7th edition for US fire alarm system.
LED indicator for low battery warning, malfunction & EOL.
Low power consumption & 3V lithium battery for easy maintenance.
Available in smoke, carbon monoxide or combination type.
Loud sound output of 85dB/3m for immediate alert.
Slim profile for aesthetic appearance & easy mounting.
Wide operating temperature range for functioning in cold & hot environment.
Specifications:
Low battery Alarm: 2.6-2.7V
Rated Voltage: DC 3V
Color: White
For any product inquiry or development project, please contact one of our specialists at Key Security Taiwan for more information.