Emergency Door Release Call Point with Alarm MCP-160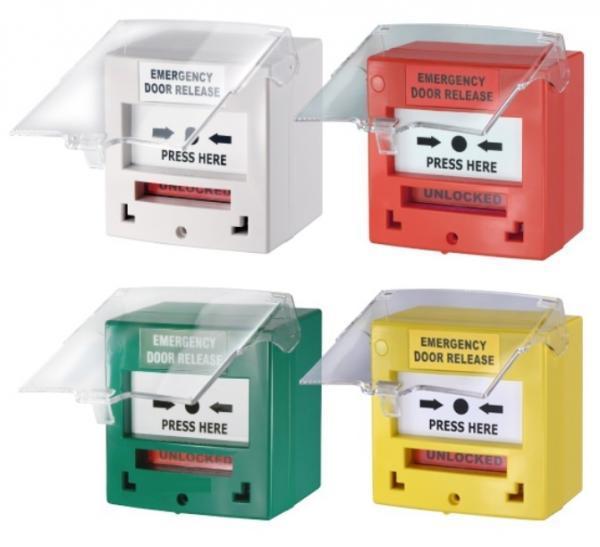 Our emergency door release is a European style call point with alarm that has no break glass cover. It is resettable with plastic key, making it ideal for public settings with high-frequency use such as commercial buildings, entertainment venues, schools and hospitals. Optional plastic clear cover when lifted will sound a loud audible alert to deter vandalism and misuse. Also has backlight option available for easy visual identification in dark areas.
Easy and quick to install
Loud built-in buzzer for warning alert
Aesthetic design
Available in different colors such as red, yellow, white, green, blue, etc.
Plastic clear cover option available to prevent vandalism
Detachable terminal block option available.
Suitable for emergency, fire, gas and warning alert.
Specifications:
Voltage: 12V, 24V DC
Current rating: 5A
Sound output: 80dB
For any product inquiry or development project, please contact one of our specialists at Key Security Taiwan for more information.