Fall Management Sensor Pad KS-BED | Bed Type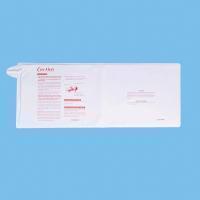 Fall Management Sensor Pad KS-BED | Bed Type
Fall Management Sensor Pad KS-BED is used in conjunction with Senior Care Alarms to notify the nurse if the patient or senior person leaves the their chair or wheelchair. The alarm contains pressure sensor that will be activated upon leaving the seat. The alarm will emit a soft tone and flashes intermittent LED light to notify nearby personnels for assistance. Can also be connected to nursing station interface (KS-166).
Incontinent proof
No weight restriction
Latex-free
Slip-resistant
Lightweight & thin design
Easily foldable
Specifications:
Dimensions: 76.5 cm (L) x 30 cm (W)
*****We also welcome new designs and specifications you would like to develop for this product, please feel free to contact us.
---
Related Products:
Senior Care Alarm (Strobe Type)
Order Information:
Minimum Order: Negotiable
OEM/ODM Product, Buyer's Label Offered